Christmas Eve Worship Services
December 21, 2012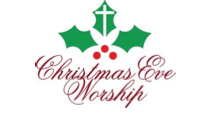 Crescent Avenue Presbyterian Church
Christmas Eve Worship
December 24, 2012
Family Service: 5:30 p.m.

Candlelight Service: 10:30 p.m.
It just wouldn't be Christmas without our special Christmas Eve services filled with Crescent Avenue traditions of the Children's Pageant at our 5:30 p.m. service and our candle lighting, special music and communion at our 10:30 p.m. service.
Let's gather to celebrate our Savior's birth and God's gift of salvation!
Back