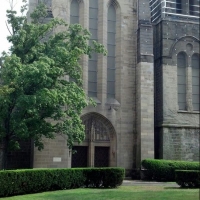 Welcome to Crescent Avenue Presbyterian Church
August 17, 2021
Are you looking for engaging in-person worship, inspirational music, unique spiritual development opportunities, community outreach and international mission trips?
You'll find these and more at Crescent Avenue Presbyterian Church (CAPC) in NJ.
Come to our events, volunteer in our community outreach, and attend our worship services. We worship at 10:15 a.m. Sundays. We also have Sunday School for children and Adult Christian Education programs.
We are in the heart of Plainfield one of the most dynamic and diverse urban communities in New Jersey.
We look forward to meeting and worshiping with you soon.

Back