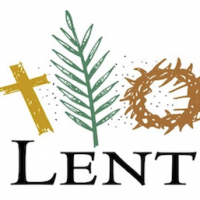 Lent 2014 A Season to Grow
by Pastor Lynn | February 27, 2014
Crescent Avenue Presbyterian Church, Plainfield, NJ, presents Lent 2014 - A Season to Grow
Lent is a period of preparation as we encounter the Cross and the Resurrection of Christ, our Savior. Crescent Avenue Presbyterian Church is offering an extended and in-depth series of opportunities to enter this season and grow as disciples of Christ. Through worship, lectures, Bible studies, concerts and so much more, you are welcome to come and join us on this amazing journey. We hope you will. In addition to Lenten devotionals (which are free and can be picked up at the church), review our schedule of events listed below and begin marking your calendars now. Stay tuned as more information becomes available, or contact the church office at 908-756-2468 or email
pastor@crescentonline.org
to find out more.
Forty days, the number evokes images of a world awash in deep waters, of Jesus in the desert, of people wandering in a desert for forty days x whatever to get to years. Each image brings to mind a season in God's plan for a people that is rich in preparation for a profound change to occur. We, too, are invited to such a season in Lent. Forty days to set aside time each day to quiet our hearts and minds and learn to listen to God's voice more fully. Crescent Avenue Presbyterian Church has a rich store of resources available for you and your loved ones to enter into this season of 40 days that promise to be fulfilling and enriching.
Lectures, concerts, illuminated labyrinths for prayer, booklets and journals and so much more await you here. We hope you will join us on the journey to the extent that you feel comfortable. Maybe you are looking for a safe group to explore the topic of forgiveness within (for yourself or for others), our Thursday evening book study may be just what you are seeking.
We are blessed with having
Reverend Dr Gordon Mikoski of Princeton Theological Seminary
lead our adult education series on Sunday mornings at noon in our beautiful Guild Room, what a wonderful opportunity to be enriched.
Perhaps you are looking to serve (our Soup Kitchen always welcomes new hands), or find that music lifts your soul (check out our concert series). Whatever you select, our prayer is that this season will find you awash in God's Spirit and taking steps towards Christ that will transform your life.
The Lenten 2014 Schedule at Crescent Avenue Presbyterian Church in Plainfield, NJ
*
Ash Wednesday Soup & Worship
- March 5: 5:30 - 7:30 pm - Guild Room & Sanctuary* - the official beginning of the Lenten season. A simple meal of soup and bread will be served in the Guild Room beginning at 5:30 pm followed by worship (including imposition of ashes) in the Sanctuary at
7:30 pm. Attendees will receive a twisted crown of thorns lapel pin as together we begin our journey inward during this season of Lent.
*
Thursday Evening Lenten Bible Study
: 7-8:30 pm -
March 6, 13, 20, 27 April 3, 10
- Forgiveness: A Lenten Study - *join us for a five-week Lenten Bible study based on Marjorie J. Thompson's book of the same title (she also authored *Soul Feast)*. The study explores what forgiveness is, why we need it and how we can go about it. No experience required, just a heart to gather for six weeks for readings (they are short), discussion and fellowship. Study will be led by Reverend Lynn Santulli.
*
Lighted Labyrinth - Wednesday, March 12 & March 26 - 5-7:30 pm
- Assembly Room - *luminaries will light a labyrinth-inspired prayer path that will guide participants on a prayerful reflection of Christ's ultimate sacrifice and gift to each of us. Self-directed, the path is a time for quiet meditation as a special selection of seasonal music plays in the background. (This event was first presented in 2013 and is back by popular demand)
*
Sundays, March 9, 16, 23, 30 and April 6
- 12 noon - Guild Room - The Heidelberg Catechism for Today* - Rev. Dr. Gordon Mikoski - What is the source of spiritual comfort in the face of life's challenges? Why should we do good? What are the most basic things that I need to know in order to be a Christian? What difference does it make for us that Jesus descended into hell? Explore answers to these questions and many more in the Lenten course "The Heidelberg Catechism for Today." This 450 year old document was recently retranslated and reaffirmed as one of the central statements of
what it means to be a Presbyterian Christian. T
he course will be taught by Rev. Dr. Gordon S. Mikoski, associate professor of Christian education at Princeton Theological Seminary and Presbyterian minister.
*
Sunday, March 9
- Festival of Organists - 3 pm - Sanctuary -*the organ has been and continues to be 'instrumental' in our worship. Come and enjoy this festival of talented musicians as they offer their best pieces on our mighty 97-rank Adams organ, one of the largest in NJ. The console will be on a platform in full view for the audience. An event not to be missed! Additional info at:
http://crescentconcerts.org
*
Saturday, April 5
- Tim Keyes Consort presents The Seven Last Words of Christ -*a benefit concert to support our food missions and ministries at Crescent Avenue Presbyterian Church, the music reflects on the last words Christ uttered before His death. Come and be fed by these sacred words,
and be Christ to those who hunger and thirst.
*
Crescent Choral Society Concert
-
Saturday, April 12
at 8 PM* in the Sanctuary. Come hear the *Crescent Choral Society* and chamber orchestra under the direction of our own, F. Allen Artz, present the *Mass in C Major* and *Te Deum*by Hummel. This music will remind you of Mozart and Haydn and will include a colorful instrumental work for eight woodwind instruments.
More info at:
http://crescentconcerts.org
*
Palm Sunday
- April 13
- 10:30 am - Sanctuary - *palm branches waving, special music playing and joyous worship heralds our celebration of the coming of Christ into Jerusalem.
*
Maundy Thursday, April 17
- 7:30 pm - Sanctuary* - Join us for a special worship service whose roots go back to the beginning of Christian history. This service includes the serving of Communion and is a prayerful thanksgiving for the gift of this incredible sacrament in our lives.
*
Good Friday, April 18 - Tenebrae Service*
- 7:30 pm - Sanctuary- Crescent Concerts presents a powerful and moving worship experience as we journey into darkness and deep, prayerful reflection of God's gift to us in Christ.
*
Easter Sunday, April 20
- 10:15 am - Sanctuary
* - The brass will be playing and the choir and everyone singing as we break open in celebration and praise for the gift of Easter. There is even a special Easter pen to be distributed after worship. Resurrection Egg Hunt scheduled for after
worship.
###