Crescent Avenue Presbyterian Church presents
Lent 2020: Journey to Renewal and Hope
We are committed to following Christ and growing in our faith and understanding, expanding our service and cultivating a deeper sense of gratitude and generosity—and invite you to join us. The season of Lent is a season rich in opportunities to explore, reflect and nurture our faith and draw closer to Christ and His abiding hope.

Ash Wednesday, February 26 @ 7:00 pm – Sanctuary – Worship Service which includes the imposition of ashes, a reminder of our humanity and our place in creation. Our journey's beginning is marked as together we enter the Holy Season.

Breaking of Bread – Each Wednesday evening in Lent (February 26, March 4, 11, 18, 25, April 1) a simple meal of soup and bread is served from 6-7 pm—it is a gathering of souls who are dedicated to fellowship, study and nurture. This year we are engaging in table talks focused on the book, "Following Jesus: Finding Our Way Home in an Age of Anxiety" by Henri J. M. Nouwen. Books can be purchased online. There will be an opportunity to discuss online and/or at our Wednesday evening gatherings.

Entering the Passion of Jesus – Wednesday evenings (March 4, 11, 18, 25, April 1) at 7:00 pm in the Chapel. A devotional study which utilizes materials from Amy-Jill Levine's study, as well as our own reflections, we will delve into the history and literature surrounding the last days of Jesus' life.

Sunday Worship during Lent – 10:30 am – Sanctuary – each Sunday we come before God I with prayer, passion and presence seeking to bring before God the best we have to offer.

Palm Sunday – Sunday, April 5 – 10:30 am – join the procession of the palms as we celebrate Jesus' triumphal entry into Jerusalem and our hearts.

Maundy Thursday – April 9 - Sanctuary, 7:30 pm - service including stripping of the chancel. A powerful Communion service that begins the deepest reflections of the sacrifice our Savior offered for our salvation.

Good Friday - Tenebrae Service – April 10 - 7:30 pm Sanctuary - A powerful, moving service that brings us face to face with the texts of the story of the Passion. Readings, music, silence, candlelight and darkness all witness to the power of this night.

Lighted Labyrinth – April 9 and April 10 – 6 pm – 9 pm – Enter the sacred reflections of our Savior's sacrifice as your journey through a self-guided meditation. With stops along the way to guide you, this is a quiet, reflective walk of prayer that is deeply moving and connects with the themes of worship.

Looking for a great devotional to engage with this season? Here are a few recommendations

Following Jesus: Finding Our Way Home in an Age of Anxiety by Henri J. M. Nouwen, Convergent, New York, New York. Copyright 2019.

A Way Other Than Our Own: Devotions for Lent by Walter Brueggemann Westminster John Knox Press, Louisville, Kentucky. Copyright 2017

Lent in Plain Sight: A Devotion Through Ten Objects by Jill J. Duffield, Westminster John Knox Press, Louisville, Kentucky, Copyright 2020

There are free devotionals offered in the church hallway.


***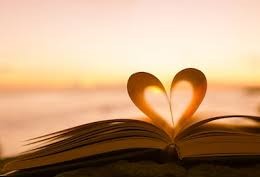 Keeping an Open Heart in Troubled Times

Saturday, March 14, 2020

9 am - 3 pm

[$20 Suggested Donation]

includes light breakfast and lunch
Call the church office at 908.756.2468 to register by March 10, 2020
This workshop will address the challenge of keeping your heart open with compassion
while witnessing so much suffering in and around us.



How do we keep our spirits alive when:

we are weighed down by the nightly news,
we struggle to make a living while raising our children,
we worry about the degradation of our food, air and water,
and suffer unhealed trauma that we carry in our bodies and souls?


We will work from the inside out beginning with how we respond to losses of many kinds and discovering those people, places and activities that refresh our souls.



The purpose is to learn how to witness trauma and tragedy (our own included) and not be overwhelmed by fear, despair, hatred or addiction. We will draw from the deep wells of scripture paired with pertinent contemporary understandings from the field of psychology. Practical skills toward building individual and communal healing and resilience will be introduced. The workshop intends to be both experiential and interactive, as well as providing conceptual tools that will prompt deeper reflection on our lives.



The Reverend Deborah van Deusen Hunsinger, Ph.D., an ordained minister in the PCUSA, is a Spiritual Director at Princeton Theological Seminary, and Professor of Pastoral Theology Emerita. Originally trained as a pastoral counselor, Deborah taught courses in pastoral theology and pastoral care at Princeton Seminary for 25 years. Among her major publications are:

Theology and Pastoral Counseling: A New Interdisciplinary Approach
Pray Without Ceasing: Revitalizing Pastoral Care
Transforming Church Conflict: Compassionate Leadership in Action
Bearing the Unbearable: Trauma, Gospel and Pastoral Care.

Deborah is married to theologian, George Hunsinger. They have two daughters and three granddaughters.

***
Sunday Worship

-
10:15 am (prelude), 10:30 am worship begins - what better way to travel your spiritual journey than by making a commitment to attend worship ? Beautiful music, a breathtaking campus, timely sermons and an opportunity to grow in community and faith. Leave the chaos and frenzy behind and give yourself some time to breathe in the presence of the sacred and hear the cherished truths embraced for generations.
Devotionals -
We have a wide selection of devotionals that are free of charge and here for your enjoyment and growth. They are perfect for bringing with you and reading while you take a sip of hot coffee (or chocolate or tea). Drink in the prayers and nourish your soul with the joy of the season. Booklets are available in the hallway at church.
Bible Study at Yale Divinity School

(and you don't even have to travel!) Want to do even more? Why not enroll in a free online Bible study offered by Yale Divinity School. With incredible professors, you can engage in a deep study of the Biblical texts. Go online to https://yalebiblestudy.org/ to find out more and register.

Crescent Avenue Presbyterian Church
716 Watchung Avenue, Plainfield, New Jersey 07060
crescentonline.org
908.756.2468