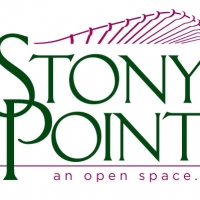 Day Four of our Mission Trip
by Destiny and Matthew | July 4, 2013
Mission Trip Day #4
Today we were working on painting and scraping paint off the dining hall building. It was tiring but I think it was the best work I've done all week. Dinner was the best meal it was all meat. To finish off the night we roasted marshmallows over a campfire. Altogether it was a really good night and I'm going to miss everyone that was here. -Destiny
Today was one of the funnest days here ever! I helped design a logo for a giant wall and helped stencil it on . After that we had a campfire and roasted marshmallows. The smores here are sooo much better than smores poptarts I eat at home. We have to pack up because tomorrow is the last day here but I had a blast! -Matthew
From the adult leaders:
Things here continue to go well. Today we transitioned off of work on
the main building project into smaller jobs around campus. We worked on weeding out the labyrinth, farming work with Will, edging and weeding gardens in the front of the Center and painting the wall of the main building that folks see as they drive in the front of Stony Point Center back to a clean white and then designing a mural from Rick's direction. At the end of the day as it got to be dust, we projected the drawing onto the wall to pencil it in. Tomorrow they'll do the detail painting work. We are very proud that Stony Point trusts us on such a big project. We had a wonderful final conversation with Rick on
nonviolence and Christian faith and enjoyed watching Fourth of July fireworks and a final night campfire and smores. Some of the kids elected to go swimming at the local pool this afternoon to beat some of the summer heat. Tomorrow we get up early at 6AM to go canoeing before breakfast and are then putting in a final day's work. We are ready to come home but sad to leave a wonderful week behind. Your kids have made great connections with each other and are excited about future projects and ministry as combined youth groups if we can keep doing that this year! We hope all of you at home had a wonderful Fourth of July holiday.
Click here for the updated photostream!