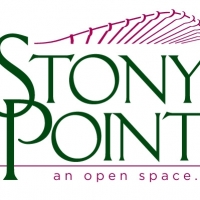 Day Two of our Mission Trip
by Shelby Watters and Delxie Rivera | July 2, 2013
Mission Trip Day #2 Reflections
Today, the third day of our stay here at Stony Point and the second full day of work, presented many new obstacles to overcome accompanied by a varying new opportunities. My group managed to get close to finishing our first project of lining the art center's walls with insulation and we expect to be done by

tomorrow

so that we can move onto other projects. During lunch we were given the change to speak with former WAPC intern Sarah Henkel's husband one of the people here at Stony Point Center and he shared with us how the center sustains itself through growing its own crops and using livestock to expand and create gardening plots. It's truly a wonder to see all that a community can achieve when working together towards a common goal. -Shelby
Today, Tuesday July

2nd

, I was put into a group with people I barely knew ad now I'm so close to them. I felt like I was part of something and its been such a fun experience to help and volunteer for a good cause. I'm so thankful to be here.

-Delxie

P.S. We also had a skunk in our building, that was fun.

From the adult leaders:

The kids are continuing to work hard! Today they continued their construction work, all in new teams, mixing them up to get to know each other more. Last night they offered some profound insights into violence and peacemaking in our conversations with Rick Ufford-Chase and we are continuing that spiritual work with them tonight and plan to go out for ice-cream in a little bit. They learned a lot about the sustainable farming projects here at Stony Point Center and you can see some of the photos from their tour of the gardens and conversations. Your kids are doing great work, reflecting critically on their faith journey and learning about the various parts of this community here at Stony Point. We are having a wonderful time with each of them, they are each a blessing!