Plainfield, NJ Area Missions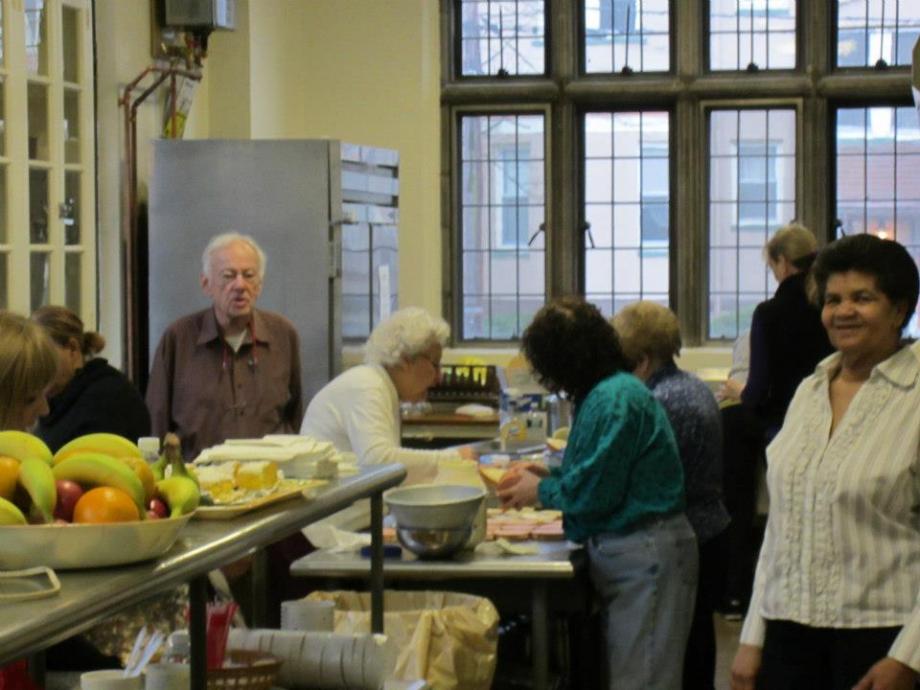 Crescent Avenue Presbyterian Church members actively serve the Plainfield, New Jersey, community through its weekly Soup Kitchen funded by the Tim Keyes Consort. This Tuesday meal supplies food for over 100 attendees each week. Members of the church community staff and actively serve in this growing ministry. Lunch is served at 12 noon (check out our Soup Kitchen ministries page to find out more).

In addition, CAPC supports the StarFish food program in Plainfield, and regularly collects and distributes clothing and some housing items to families in need in the community. Also, CAPC distributes bag lunches on Mondays, Wednesdays, Thursdays and Fridays. CAPC works to help end hunger here in the Plainfields and partners with other churches and volunteers to make this happen.
Our building is regularly home to secular groups who provide community service, such as the Theta Phi Omega Chapter of Alpha Kappa Alpha Sorority Inc. who have provided service to the community by way of annual rummage sale at our church (usually in October).

If you are a member of an organization seeking space for your charity work, see our facilities rental page and contact our church administrator and/or pastor to find out more.