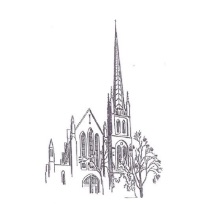 Are you interested in learning what it means to be a Crescent Avenue Presbyterian?
Would you like to know the history of this remarkable building (and some secrets)?
Find out more about Crescent Avenue Presbyterian Church (CAPC) missions and ministries?
Crescent Avenue Presbyterian Church: "SEEKING A FULLER UNDERSTANDING" is an opportunity to deepen your understanding of church life and faith life and to get to better know this warm community of faith in Plainfield, New Jersey.

We will embark on this exciting adventure starting on September 30, 2018!
Sunday September 30, Noon, Conference Room- First meeting
Wednesday October 10, 7:30 pm, Conference Room- Second meeting
Sunday October 14, Noon -1:00 pm, Guild Room- Luncheon
Sunday October 28, Reception of New Members into the congregation during worship.

Please call the church office at 908-756-2468 if would like more information.